Our Company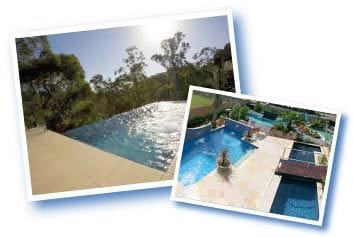 Our Company
Award Pools Group has been in the business for over 25 years, and we have built over 1500 concrete swimming pools.
Personal endorsements from customers are abundant, and can be supplied for the asking or view a small selection of these testimonials on the site.
TV presenter Don Burke* has endorsed Award Pools Group work on multiple occasions on his programme "Burkes Backyard".
Award Pools Group has built swimming pools for the Olympics Village at Homebush, as well as commercial sites right across Sydney.
A glance through our pools will show the variety of styles which Award Pools Group has mastered, together with the scope of the surrounding landscapes. Indeed, the photographs here are only a fraction of the many available that demonstrate that variety.
The principal of Award Pools Group, Brad Baxter, is equally skilled at running an efficient business, designing pools and landscapes, and motivating staff. It's in Brad's interest to ensure that every client is a satisfied client, so you can be assured of his interest throughout your project.
Award Yourself!