Pool Maintenance Tips Sydney & Suburbs
Swimming Pool Maintenance Problems
Sun vs chlorine
Did you know that the sun hastens the dissipation of chlorine, so the best time to add sanitiser is in the evening? If your sanitiser is added automatically (e.g. in a salt pool) while the pump is on, run it at night if you can, for best efficiency.
Too many swimmers at any given time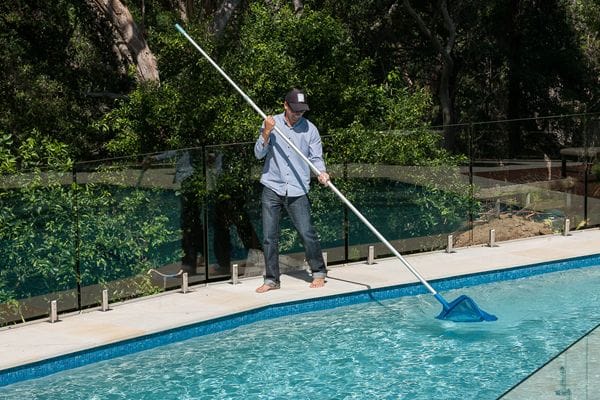 Having a lot of swimmers at any given time will introduce more pollutants like body oils, perspiration and suntan lotion. You need to compensate by adding more chlorine. Encouraging pool users to shower first has merit, but welcome to the real world!
Heavy rain
Heavy rain will usually make the water in your swimming pool lose its clarity (start to turn green, or lose its transparency). This is a common problem in Sydney where rain deluges can be fast and furious, causing cloudy or green swimming pools.
Other common pool maintenance problems in Sydney homes include:
Maintaining water levels
Salt vs chlorine issues
Fixing a green or cloudy swimming pool
Cleaning up after a wind storm
Pool safety
Would you prefer we do it all for you?
Award Pools Group offers a fantastic pool service programme. This can help alleviate the stress of pool maintenance. Let the professionals do what they do best - visit our pool service page.